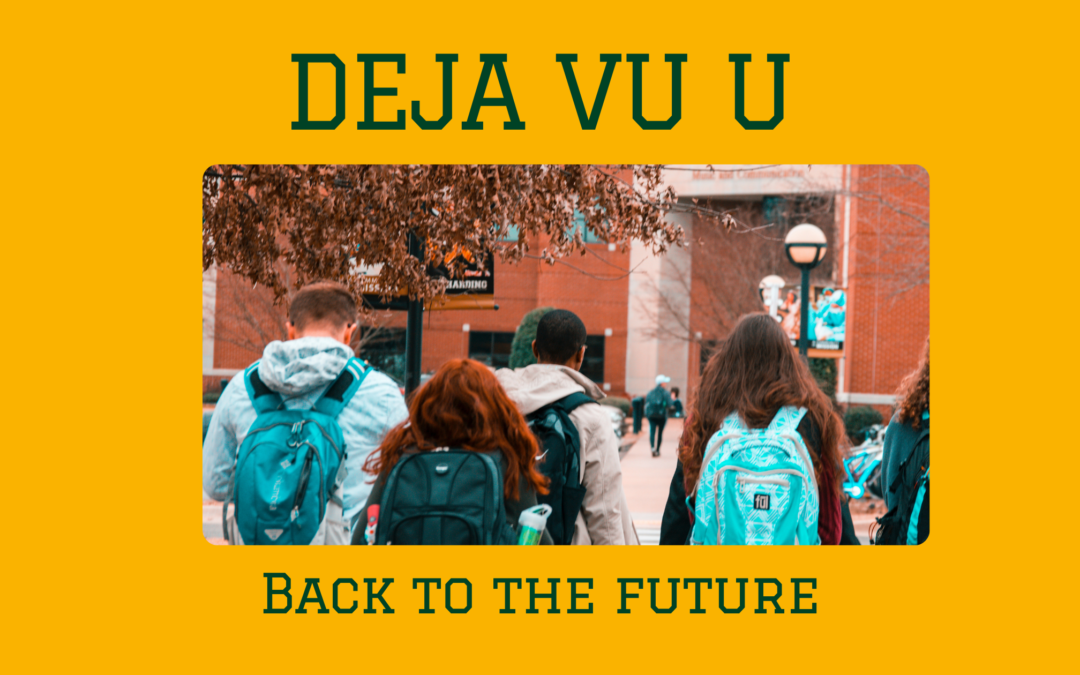 All the communal handwringing and bickering about:  The Return to the Office
We've been using the wrong model.
HINT:  think about the companies that dubbed their office "A Corporate Campus"
For those people that left home after high school to go away to college, what was the single most earth shattering change?
YOU DIDN'T REPORT INTO CLASS SEVEN OR EIGHT HOURS A DAY!
Prior to this, much of your success in education was tied to:  showing up.  If you didn't, they called home. If you did this A LOT,  there were meetings with your parents, or Saturday detention: [cue the Breakfast Club soundtrack now …]
Heck, the local government even paid people to be Truancy Officers and look for kids playing hooky.
Now, you get to your college and depending on the professor, they might not even take attendance.  You might find out that there was absolutely no credit for attendance or participation.
As a lowly freshman, you got stuck with those 8 am classes MWF … or even worse, a 4 pm on MWF.
By the time you were a senior, you might have a seminar that met once a week.  Once a week? In a small class where you only had, what 12 weeks to impress your professor? Nowhere to hide … had to have all that reading done …
You might find out that you had a class where 100% of your grade was how you did on the final exam.
So how did those professors know if you were doing your work?
Did they stop by your dorm room at 2 am?
Did they take attendance in the library? Know which carrel was your favorite and check to see if their text book was open and highlighted in the appropriate chapter for that week?
In nice weather, did they stop by your spot on the lawn and make sure that you were reading

text books?
Did they attend parties or scour the local bars to make sure that your reading was done for the next day?
Probably not.
They graded your papers and your tests.
They evaluated your performance.
How is this different from hybrid work?