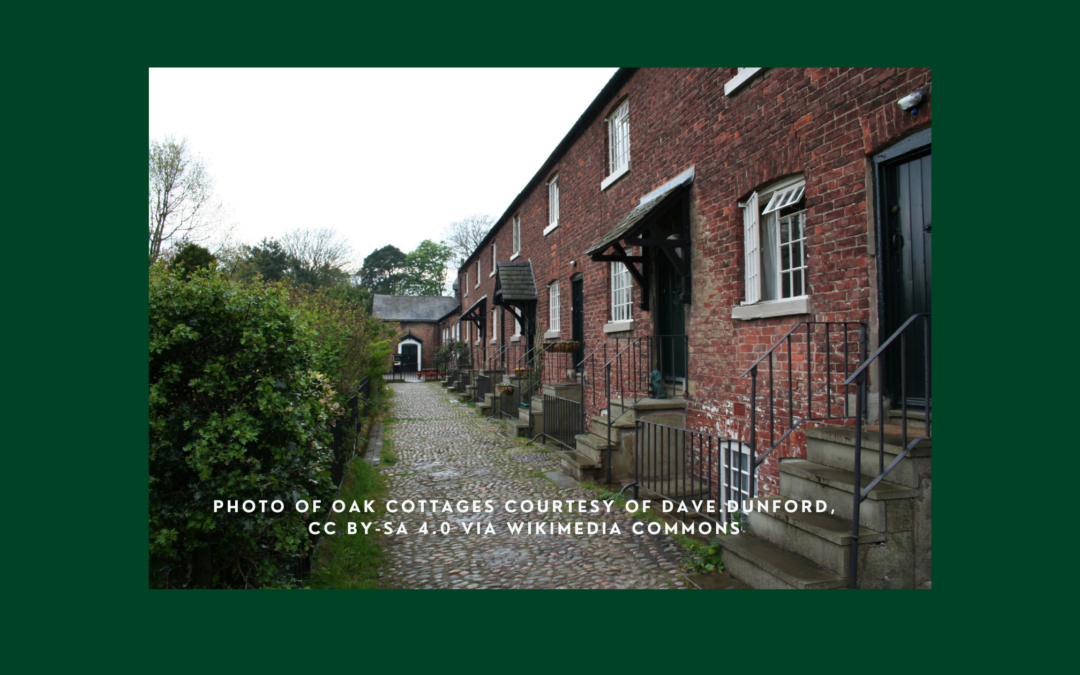 When this headline appeared … what came to your mind?
If you're from Pennsylvania, did you think of Hershey?
If you're from Chicago, did you think of Pullman?
Some might have some less-than-charitable thoughts about company housing.
If you are a fan of Cadbury's chocolate, you might know all about the sweet village that the company constructed for their workers in Bournville, England (which inspired Hershey).  One of Unilever's predecessors, Lever Brothers, also had a stellar community built for their workers called Port Sunlight.
It seems to be a toss-up to determine where the first company-sponsored housing was built: Quarry Bank Mill (near today's Manchester airport) or New Lanark in Scotland, were both founded in 1784 and both provided housing and better nutrition than was the norm at the time.  The cottages pictured were built in 1824 as housing for the Quarry Bank Mill near Manchester.
Seems the owner of New Lanark might have devised the original economic development deal as well.  The owner lured a boat load, literally, of people that had been emigrating to North Carolina when their boat crashed.  Stay here, and I'll give you a job AND housing.   
Seems some things never change …